Other Worlds Than Ours:
The Automated Planet Finder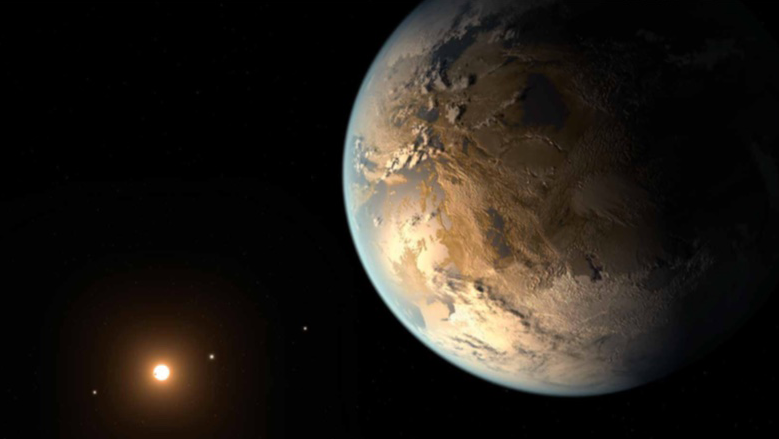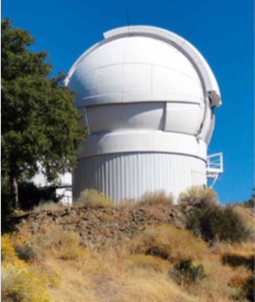 Humans have long wondered if other worlds may be circling distant stars—bodies we now call extrasolar planets, or simply exoplanets. In 1995, the first exoplanet was discovered 50 light years from Earth, orbiting a star in the constellation Pegasus. In the decade that followed, Lick Observatory led the globe in exoplanet discoveries.
Most exoplanets are too faint and too close to their much brighter parent stars to be seen on their own, so astronomers look for tiny periodic changes in a star's motion caused by the back-and­ forth tug of an unseen planet as it orbits its star.
Lick's early dominance in exoplanet discoveries was the fruit of years of work by a team using a highly sensitive instrument with the 3-meter Shane Telescope. Building on this strength, the new 2.4-meter (94-inch) Automated Planet Finder (APF) went into operation in 2013. At the heart of the APF lies the Levy Doppler Spectrometer, an instrument exquisitely sensitive to tiny changes in stellar motions, designed for the APF's singular quest: the hunt for exoplanets.
Project Breakthrough Listen
Since 2015, the APF's data have been shared with Project Breakthrough Listen, a search for extraterrestrial intelligence. The same data that reveal that the presence of exoplanets are examined for high-powered laser light that might be a signal transmitted by intelligent life on earth-like planets.