The introduction of photography to astronomy drastically increased the power of telescopes while producing reliable, durable records on glass photographic plates. Lick Observatory was an early adopter of this revolutionary new observing technology.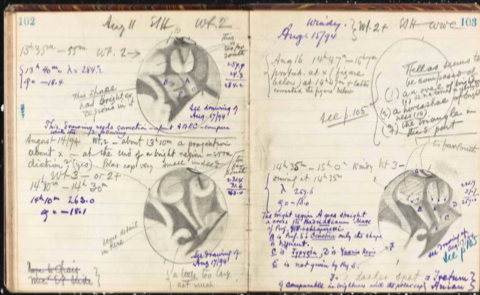 Long exposures of the silver-coated plates allowed faint celestial objects to be recorded in much greater detail than by eyes, and revealed innumerable new objects as well.
By the beginning of the 20th century, photography had all but swept away the centuries old practice of drawing at the eyepiece, and astronomers were obliged to become experts in the darkroom.
In 1907 Lick built the Photographic Building. To get the funds to build the building, the Director appealed in writing to the state legislature, pointing out the devastation of San Francisco after the 1906 earthquake and need to have a safe repository for items of immeasurable scientific value. The Plate Vault contained in the center of the building, preserves more than 150,000 glass-plate photographs of enduring scientific interest, historic importance, and aesthetic value, along with about 2,000 hand-written logbooks recording details of the observations.